Unique rooms, artfully decorated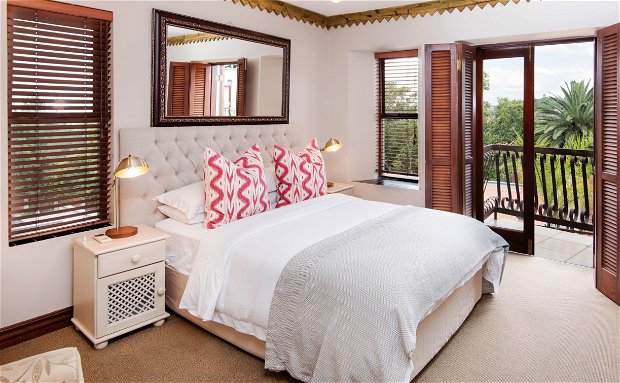 The house consists of ten spacious rooms – each equipped with upmarket finishes and decorated in tasteful neutral tones. However, it is the terrace with its large swimming pool where guests end up spending their most relaxed hours reading, relaxing and sunbathing.
- 2 rooms contain king size beds.
- 8 rooms contain queen, extra-long beds.
- Each room has an en-suite bathroom.
- Fresh white linen and a carafe of Old Cape Port await you upon your arrival.
Bathrooms: 3 rooms are equipped with both shower and bathtub; 7 rooms has a shower only.
If you have a specific request, please mention it when you book. View our rates & special offers here.